Vienna provides 360° support for life sciences start-ups
Starting a biotech or medical device company in Vienna means benefiting from a 360 degree support landscape nurturing a unique life sciences ecosystem. Various grants, loans and guarantees as well as free consulting services and flexible start-up offices are available in Vienna. The research tax premium of 14% makes Austria even more attractive. We strongly recommend that you consider Vienna when planning to start up or grow your company at the heart of Europe! Our technology experts are available to talk about all the support that is available here for developing tomorrow's products, processes and services. Please contact us to help you find suitable lab space including the most modern start-up labs. We accompany you on your way to success. Enter the ecosystem now!
LISAvienna is available to discuss your business ideas and requests for support
Did you know that all major life science companies ranked by sales run strategic offices in Vienna?
This offers plenty of room for the exchange of knowledge. Some big players even coordinate clinical trials on game-changing new drugs at their premises in Austria. Others such as Boehringer Ingelheim, Octapharma and Ottobock make major investment decisions at their Vienna site that result in their increasing R&D and manufacturing facilities.
Become a part of Vienna's rich life sciences community and learn from your peers
Vienna's life sciences community is developing technologies that are leading to promising new drug candidates, medical devices, research reagents or eHealth solutions. Our unique start-up ecosystem, together with experienced entrepreneur networks and negotiation skills, have yielded spectacular equity investments and licensing deals. These are enabling product candidates to progress into clinical development stages or to enter markets worldwide. Network with the entrepreneurs driving these success stories and benefit from their knowledge. Explore the Austrian Life Sciences Directory and our online news section to find out more about the innovative companies available in Vienna. Our newsletter, tweets @lifesciencevie and additional publications provide you with news on a regular basis.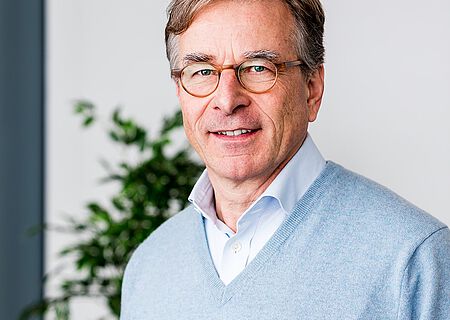 (c) Hookipa Biotech

The Austrian capital is an important and competitive hub at the center of Europe's biotech and life sciences sector. It provides an environment that is forward-looking, dynamic, and challenging, which in turn increases the industry ́s capacity to innovate.
Joern Aldag
CEO, Hookipa Pharma