Our free events in Vienna, the "Business Treffs", enable networking for an increased exchange of experiences and knowledge transfer within the Vienna life sciences community. Please subscribe to our mailing list to stay up to date on our events in Vienna.
In addition, through trade fairs and delegation visits, we bring you into contact with potential development partners, leading customers and investors both inside and outside Austria. Companies and research institutions from Vienna have the opportunity within this framework to unveil innovations "Made in Vienna". Profit from discounted fees and joint stands!
Contact us to learn more about trade fairs and partnerings that fit your needs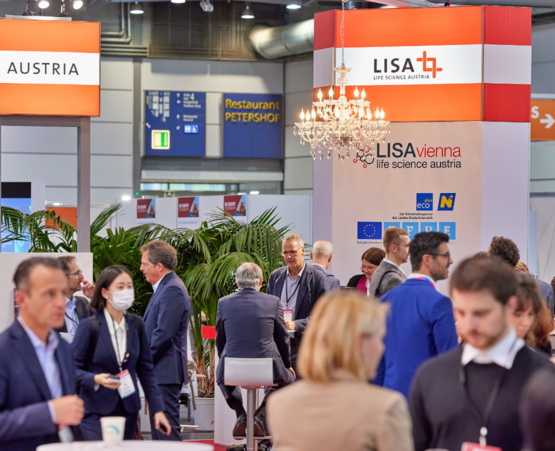 For global players and investors only: LISAvienna Partnering
We arrange tailor-made meeting schedules for global players and investors. Contact us and meet all the Vienna based biotech and medical device start-ups you are interested in on a single day in Vienna or online.