The Vienna BioCenter is a leading life sciences location in Europe, offering an extraordinary combination of research, business and education on a single campus. Scientists from some 80 nations create a highly dynamic environment of international standards. At the core of the center are six research institutions conducting innovative research in all areas of the life sciences. Developing innovative solutions, services and products ranks high on the agenda as well. The Vienna BioCenter's more than 40 biotechnology companies are particularly strong in vaccines, diagnostics, reagents and pharmacological research. Six additional players provide specialized support and services, including core facilities for joint use. Almost 1,900 highly gifted scientists are key to Vienna BioCenter's success in research and education. Total staff amounts to about 2,700 people.
Excellence in Research and Education
The basic research institutes at the Vienna BioCenter host 143 groups conducting groundbreaking research in molecular life sciences. Three universities provide world-class scientific training for 5,400 Bachelor and Master students and PhD students. The Vienna BioCenter Summer School for undergraduates and the prestigious PhD Program provide talented people from around the world with a unique opportunity to work side by side with leading scientists. Postdoctoral fellows are given research freedom and assess to state-of-the art infrastructure, plus a comprehensive training program, focused around the individual needs. Achievement, recognition and support for research at Vienna BioCenter is reflected by the 83 ERC research grant awards, 32 EMBO members, 13 Wittgenstein awardees and 1 Breakthrough Prize over the last decades.
The following institutions are active in research or education or provide special services at the Vienna BioCenter: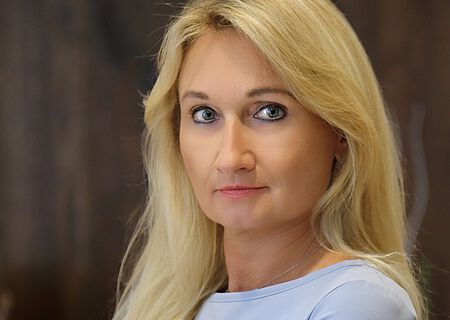 (C) Thermo Fisher Scientific

The Thermo Fisher Scientific site at the Vienna BioCenter is a Center of Excellence for Immunoassay technology. Thermo Fisher Scientific is steadily increasing its footprint in Vienna. Both the accumulated expertise and the excellent job market of highly educated people in the field of biotechnological research as well as development and operations combined with high economic, social and environmental security make the Vienna site attractive for the company to make further invests.
Irene Rech-Weichselbraun
General Manager Vienna Operations, Thermo Fisher Scientific - Life Science Solutions
Growing Business Sector covers a Broad Range of Topics
The Vienna BioCenter has a rapidly growing biotech and medical device industry including spin-offs from the research and educational institutions on site, while others have chosen to be relocated to the Vienna BioCenter for its unique location, services, and atmosphere. Companies appreciate having access to state-of-the-art research infrastructure and the necessary network at Vienna BioCenter. Scientific core facilities are available both for local partners on the campus, and for external customers under highly competitive conditions. The Vienna BioCenter's business community covers a broad range of life sciences topics.
Drug discovery and development
New drug targets, technology platforms and screening assays, new tools and highly specialized services – from AI and CRISPR to organoids and transcriptomics
New solutions to improve diagnosis and to evaluate treatment options
New immunotherapy-based approaches for cancer and other severe diseases
Vaccines for the prevention and treatment of diseases
Enzymes and research reagents for the life sciences sector
Tapping the power of bioeconomy: Sustainable and environmentally friendly solutions beyond medical applications
Services available at the Vienna BioCenter
Lab supplies, technical services, innovative IT solutions and specialized support for start-ups or concerning EU grant applications, scientific projects, event management and scientific visualization are offered directly at the campus.
Accelerators and incubators
Access to state-of-the-art research infrastructure and scientific services
Busines consulting, communication, project development, lab and IT services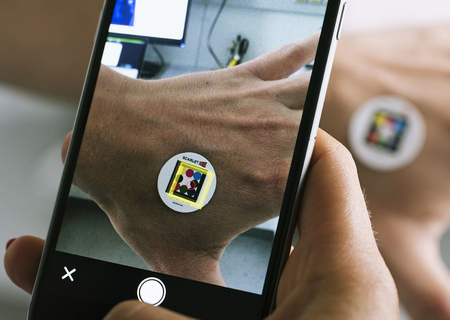 (C) SCARLETRED

SCARLETRED is located at the Vienna BioCenter. This allows us to access a unique R&D infrastructure and facilitates recruiting of talents for growing our business. Regional and national funding schemes support us along this path. Our international partners appreciate the Vienna BioCenter's proximity to the Vienna International Airport. This is ideal for promoting AI powered skin imaging and analysis.
Harald Schnidar
CEO SCARLETRED Holding GmbH
As regards lab space at the Vienna BioCenter e.g. at the Marxbox or the Vienna Business Agency's Startup Labs, please e-mail to Philipp Hainzl who will put you into contact with the appropriate partners.
Are you interested in open positions at the Vienna BioCenter campus? The campus association's career page provides an overview.